John Marsh & Anne Winton
Post Office Box 777
Ketchum, Idaho 83340
208.788.0025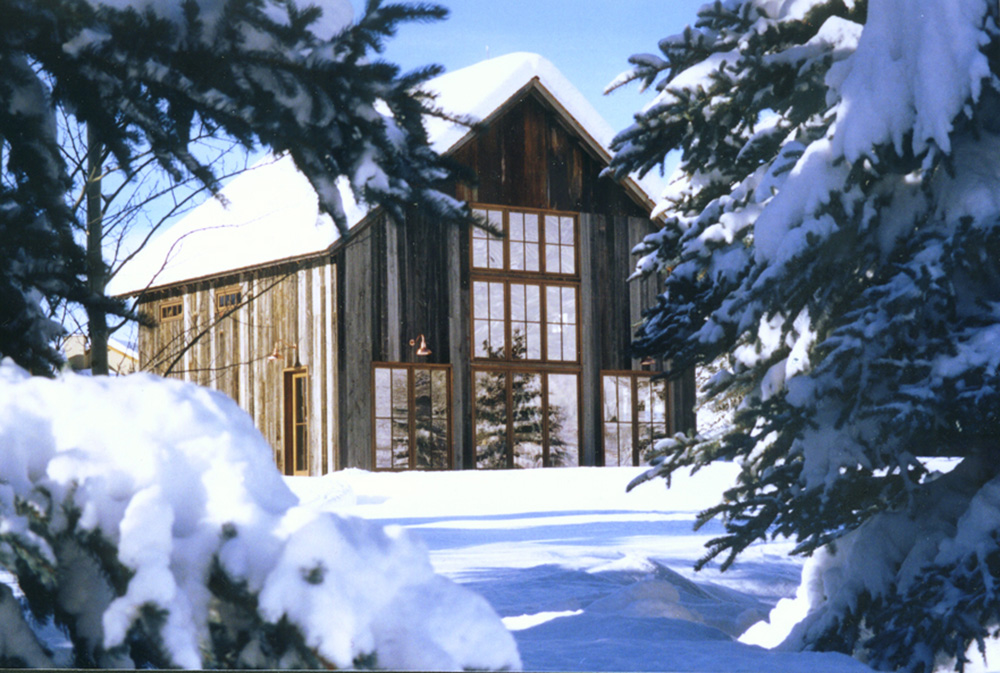 Great care, time and expense were made to buff out the Barn with vintage and aged reclaimed materials showing off wonderful patinas & colors only time can produce. The building core is constructed of new, high-tech engineered framing and structural steel, super effective blown-in insulation and other state-of-the-art materials not visible inside or out. The Barn's skin was put together using wood cedar shingles, Harlowton moss rock, copper gutters & flashings, authentic antique vertical barnwood siding, rusted corrugated metal, worn & battered rafter tails, lookouts, fascia and soffit boards all weathered by 150 years of wind, rain & sun. Vernacular architecture, sensitive design, highly skilled craftsmen and gifted carpenters created this jewel that is simple, romantic and stunning.
Builder: CROY Group, Roger Bergdahl & Mark Sills (208) 726-8230
Architect: Miller Architects, Candace Tillotson-Miller www.ctmarchitects.com
The Barn is our Guest House, situated on its own 2 acre lot on the East Fork River - 8 miles southeast of Ketchum/Sun Valley, out the East Fork canyon. Spruce and aspen trees, cottage gardens and native wildflowers surround the Barn, which has extraordinary views of the Pioneer Mountains, a group of 12,000 foot peaks covered in snow most the year. With a large swimming pond occupied by water lilies, rushes & grasses, ducks, geese, rainbow trout and other wildlife, the property is peaceful, private and incredibly beautiful.